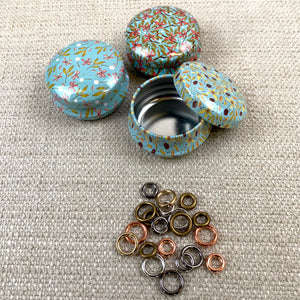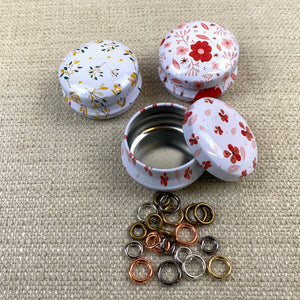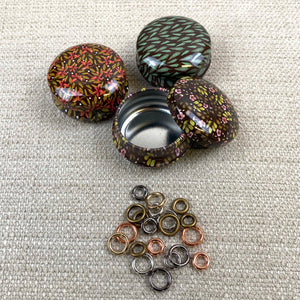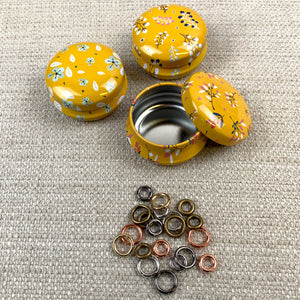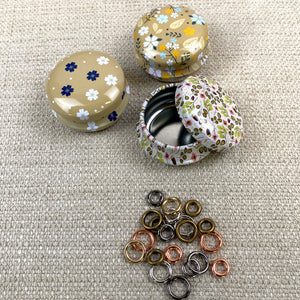 Stitch Markers in a Tin - Floral Design
A gorgeous little floral design storage tin with a push on top available in a variety of colours and patterns and containing an assortment of Knitting Stitch markers. These extremely versatile alloy stitch markers can be slid onto the needle to mark out a pattern or the beginning of a round etc.
Stitch markers suitable for knitting needle sizes up to 6mm.
The tins are shown in general colour groups and the exact design of the individual tins supplied cannot be guaranteed.