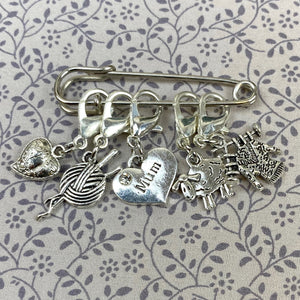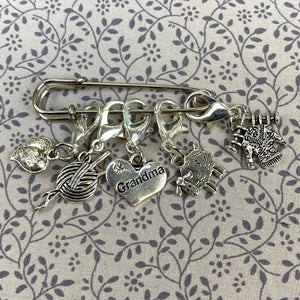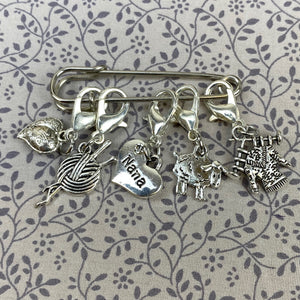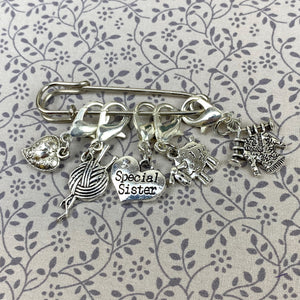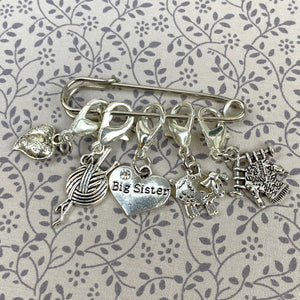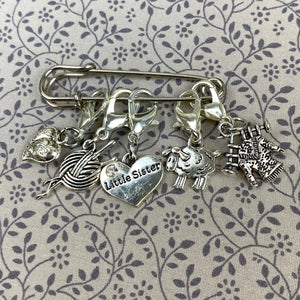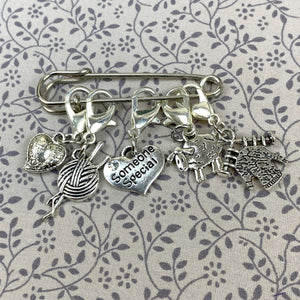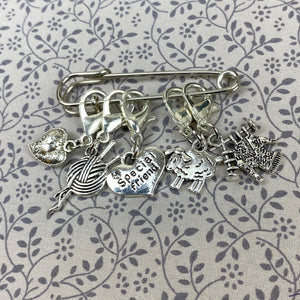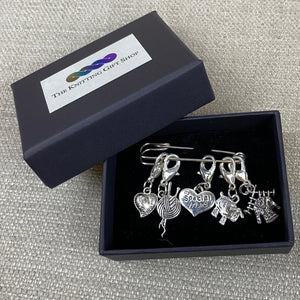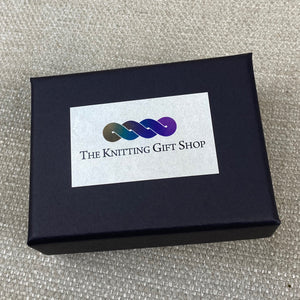 Personalised Stitch Markers
Perfect for a family member or friend these Stitch Markers make a beautiful gift with a personal touch.
These extremely versatile lobster claw stitch markers can be used for knitting or crochet. They can be either slid onto the needle or can be hooked onto a stitch to mark out a pattern or the beginning of a round etc.
Each marker is individually made by ourselves ensuring that they are perfectly smooth and snag free. The set of 5 markers are supplied on a handy stitch holder (which also doubles as a decorative brooch when holding the stitch markers) and they are all beautifully presented in a luxury matt black gift box with velvet cushioned inner.
Suitable for knitting needle size up to 3.75mm when used as a slide on stitch marker