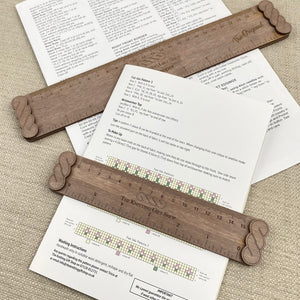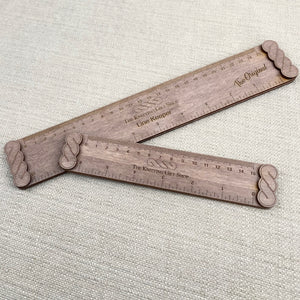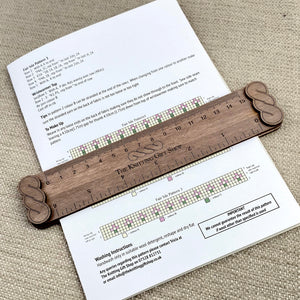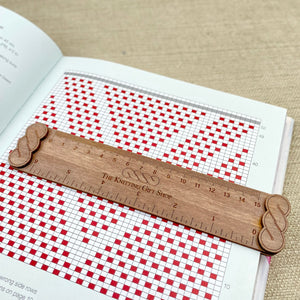 Line Keeper 'Mini' - for Knitting Patterns & Charts
We've been asked a lot over the past few years if we would consider doing a smaller more compact line keeper and so we are delighted to introduce our Line Keeper 'Mini'. The same functionality as it's larger sibling but it's smaller size making it more versatile and easier to carry around.
It is still is perfect for keeping track when reading a pattern or following a knitting chart, but can also be used with pattern books and still doubles as a useful ruler for measuring projects.
They are made locally for us using FSC approved poplar plywood which is then oak stained before being finished with natural beeswax. Small 'super magnets' are cleverly concealed in both the top and bottom sections which snap together allowing the pattern or chart to be held firmly but with just enough give to allow smooth movement from line to line.
Unlike traditional folder type chart keepers our Line Keeper is small, light and portable and can be easily positioned on your knee or a chair arm or anywhere that is convenient.
Like our original Line Keeper, we believe that this will make a truly unique knitting gift for anyone who regularly needs to read patterns or charts.
Size 19cm (7.5ins) x 4cm (1.5ins)