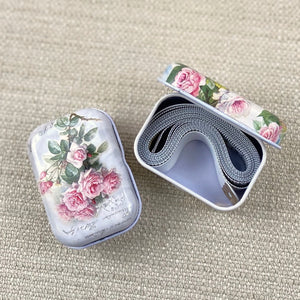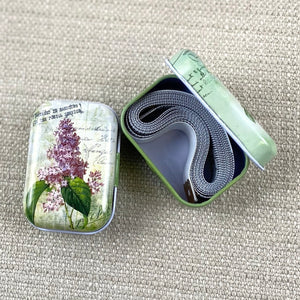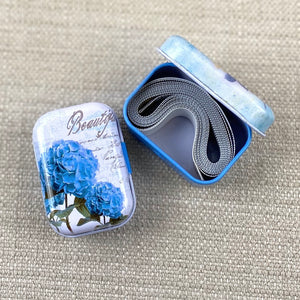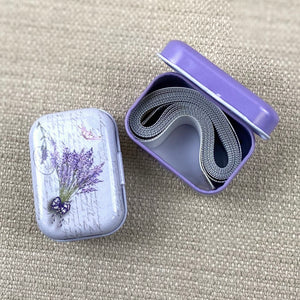 Tape Measure in a Tin
Perfect as a small gift or stocking filler, we have paired a good quality 60ins (150cm) Tape Measure with a sweet little Vintage Floral or Lavender Design Tin to create a very practical yet pretty accessory.
Size : 2ins (5cm) diameter x 1in (2.5cm) height.
Designs may vary and we cannot offer a specific choice of individual tin, however there is a choice of colour.